Q Methodology used in socio-economic reserach
In order to assess nature values and land use types of the farmers and stakeholders, the socio-economic research group introduced Q Methodology which a research method used in social sciences to study people's "subjectivity"—that is, their viewpoint.
Informants were asked to organize photos about management, landscape, nature values at sodic lakes according their attitude to the topic of the photo. On the left side of the raster the un-liked, while on the right side of the raster the most liked photos were positioned.
Q was developed by physicist and psychologist William Stephenson. It has been used in research settings to examine how people think about a topic .
This is the raster, on which the photos can be organised according to the attitude of the informant: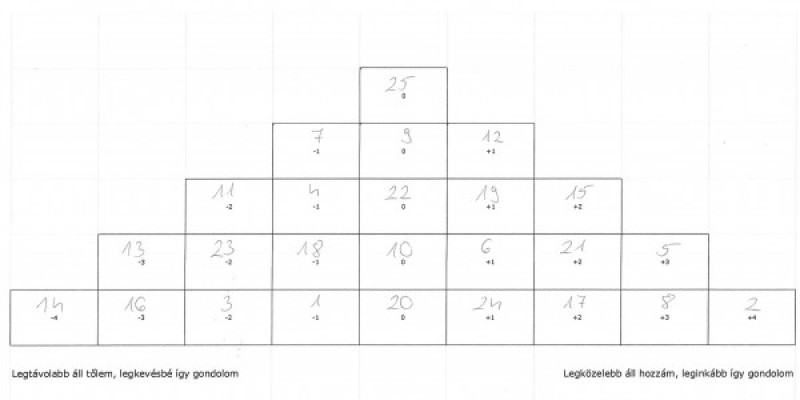 These are two examples of the positions of the photos according to the attitudes of farmers (informants) at sodic lakes: